Why use an ABR®
who has gone the extra mile by completing specialized training in delivering the best in buyer-representation services.ABR® designation is only awarded to Realtors® with an established track record, with proven experience in representing the concerns of home buyers.
The Buying Process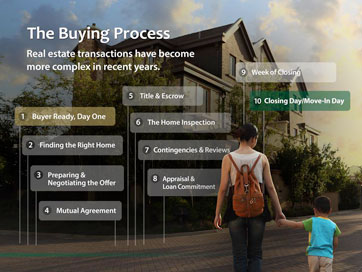 A certified Buyer Specialist will review the entire home buying process with you & be there every step of the way to guide you through a smooth and informed home purchase.
GPS Home Search App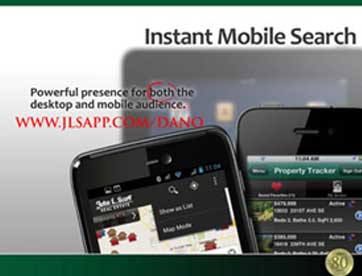 Enhance your mobile search with our mobile app. You'll have everything from road & satellite maps and Open House searches to built-in sharing tools at your fingertips.
Market Watch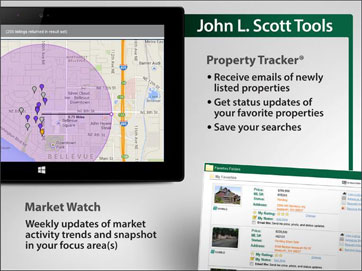 Are you moving to a new area or are you interested in seeing how your current property compares in today's market? Let us find you the most current prices, listings & trends in any market with Market Watch.
Financing Information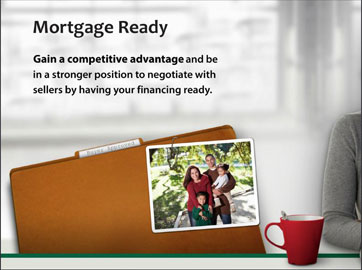 When selecting a lender, your goal is to obtain a mortgage loan with terms most favorable to your situation.To find the best loan for you, contact several lenders to discuss the mortgages they offer, their rates, closing costs & other fees.
Easy and Convenient Signing Options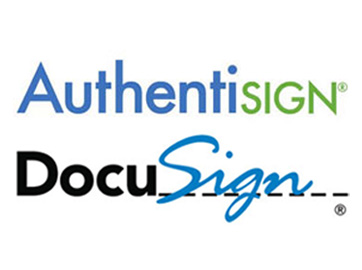 Electronic signature services available so you can have a secure, online document signing experience from the convenience of your own home or anywhere you have access to a computer.